On February 20, after 17 days of fierce competition, the curtain fell on the controversial Beijing Winter Olympics.
Yet the world wondered for whom these Olympics had been organized. Holding this "Festival of Peace" in a nation ruled by an authoritarian government constantly threatened to undermine its meaning.
As athletes from around the world gathered in Beijing, we were interested to see what message they could send regarding human rights and human rights issues. But, predictably, since Chinese authorities had warned that anyone daring to speak out would be punished under the draconian Homeland Security Law, attendees were forced to voice personal opinions.
Whose Olympic Games?
Far from trying to dissuade the Chinese government from acting in an authoritarian manner, the International Olympic Committee (IOC) has consistently praised Chinese President Xi Jinping.
And the opening ceremony of the Games, attended by Russian President Vladimir Putin and several other strong leaders of authoritarian regimes, gave the impression of a propaganda rally for dictatorships.
Returning home after winning two gold medals in Beijing, Swedish speed skater Nils van der Poel spoke to a local newspaper saying: "I think this is extremely irresponsible. [for the IOC] to give [the Olympics] to a country that violates human rights as blatantly as the Chinese regime does.
The IOC should do some serious soul-searching about its foolish choice of Beijing to host the Olympics so it doesn't make the same mistake again.
1/ FCCC Statement on Olympics Reporting, February 21, 2022

The Foreign Correspondents Club of China (FCCC) is appalled that conditions for independent reporting in China continue to fall below international standards during the Winter Olympics.

— Foreign Correspondents Club of China (@fccchina) February 21, 2022
The IOC has also derided the principle of "fairness and impartiality", which is taken for granted in sport. His biggest mistake was to welcome Russian athletes to compete in Beijing as a Russian Olympic Committee (ROC) teamーdespite Russia being under sanctions for state-sponsored doping.
The participation of 15-year-old Russian figure skater Kamila Valieva after a banned drug was detected in her system has sparked a storm of criticism. She fell several times when she then competed in the free skating portion of the individual competition.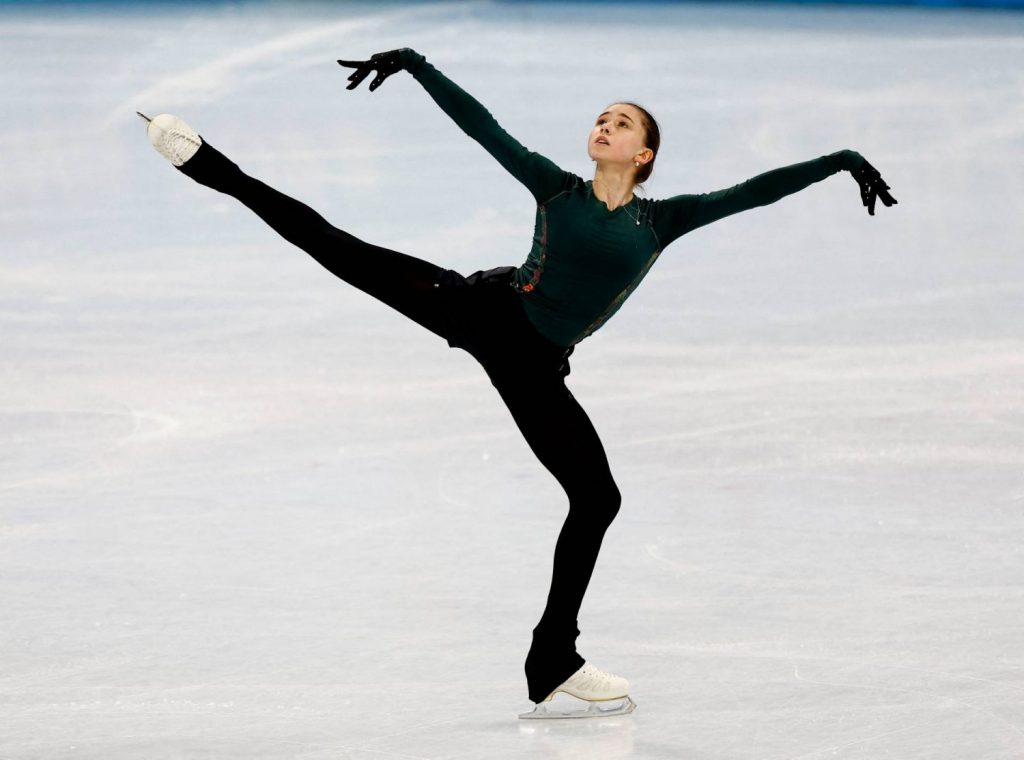 While Valieva deserves sympathy for the emotional anguish she had to endure, allowing it to happen hurt other people as well. His revelation about doping led to the decision not to award Olympic medals for the team competition until the issue is resolved. The ROC's position at the top of this competition meant that second- and third-place teams from the United States and Japan respectively also lost their right to a place on the winners' podium.
At least the world paid attention to the doping scandal. The greatest victims of doping are of course the athletes around the world who have competed believing in the credo of "fairness and impartiality". They were betrayed by the IOC.
The US Olympic and Paralympic Committee released a statement criticizing as "disappointing" the Court of Arbitration for Sport's decision to allow the Russian teenager to continue competing after failing a doping test.
In contrast, the Japanese Olympic Committee remained silent. Do its members intend to abstain from taking a stand, even as the Olympic values ​​are desecrated and the rights of athletes are violated? Their insensitivity is astonishing and further reminds us that it has become an organization of little importance.
Celebrating Athletes
Despite the Games' many problems, the Japanese team had a strong Olympics, winning three gold, six silver, and nine bronze. His total medal count of 18 is a Winter Games medal record, eclipsing the previous record of 13 medals he won at the 2018 Pyeongchang Winter Olympics.
The team's success is also expected to boost Sapporo's bid prospects to host the 2030 Winter Olympics.
RELATED: Sapporo is snowy and everything is natural
Athletes deserve applause for not slowing down their efforts even though the COVID-19 pandemic has limited the competitive environment.
These Olympics left us with images of elite athletes daringly challenging each other. There was male figure skating phenom Yuzuru Hanyu, who attempted a quadruple axis jump. And there was snowboarder Reira Iwabuchi, who came very close to landing the first-ever front side triple cork 1260, an incredibly difficult maneuver, in women's big air competition.
Both athletes failed in their efforts. But Hanyu's became the first officially recognized quadruple axel attempt, and Iwabuchi was mobbed by her rivals who gave her warm hugs and showered her with praise for her attempt to make history. The excitement and great emotion these challenges bring transcend any language barrier. This is surely proof of the inherent power of sport.
And how can we not pay tribute to Miho Takagi, the female speed skater who competed in five separate events of different distances and won one gold and three silver?
Then there were the inspiring comments from some athletes. For example, Chinami Yoshida, a member of the Japanese women's curling team, said, "Our advantage is that we have had many failures and many disadvantages.
You could say that the silver medal these women from small-town Hokkaido won epitomizes the setbacks they overcame to polish their game and the exquisite way they describe the path that brought them to the plate. -shape of victory.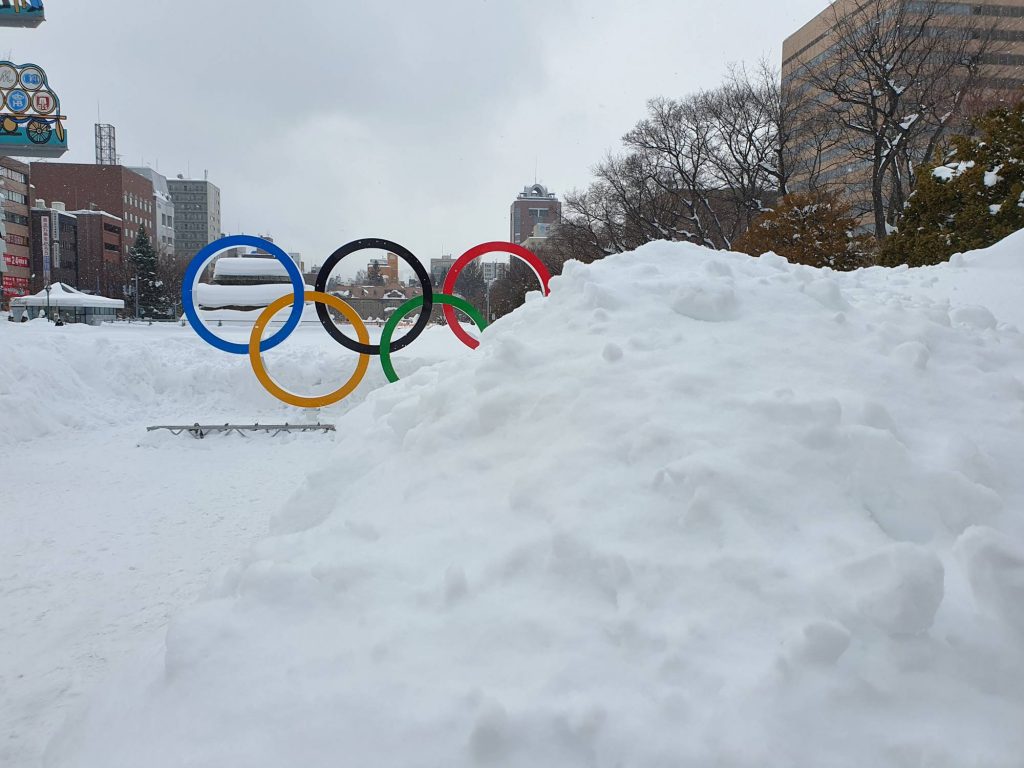 Sometimes tradition is not enough
During its general session held in Beijing on February 3, the IOC published a list of 28 sports to be included in the initial program of the 2028 Summer Olympics in Los Angeles. Among the new events that were not included in the 2021 Tokyo Summer Olympics will be certain skateboarding, sport climbing and surfing events.
Meanwhile, some traditional events involving boxing, weightlifting, etc. have been suspended.
When it comes to boxing, there are several issues including corruption of judges and opaque administration of governing bodies. With wrestling, the problem of doping has not disappeared. Meanwhile, as the adoption of extreme sports competitions in skateboarding and snowboarding has shown, the Olympics will struggle to survive if they lack appeal to young people. "Tradition" will no longer suffice to allow certain events to pass.
The massive use of artificial snow on the ski slopes of the Beijing Winter Olympics should serve as a wake-up call for the long-term sustainability of the Winter Olympics.
Measures to deal with global warming will have to be included in Sapporo's bid for the 2030 Games. What form will they take? Let's not forget that the world will be watching us in this regard?
(Read the editorial in Japanese at this link.)
Author: editorial board, The Sankei Shimbun